With See to Spell sight word flashcards, your child or student will be able to spell 129 common but tricky sight words in less time, with more fun, and with better long-term retention ~ at an affordable price.
Engaging pictures in the tricky letters and a simple story provide concrete clues and memory links that help transport the spelling of the word into long term memory.
For Parents
As a parent of a spelling-challenged student, are you disappointed with the spelling methods and learning tools available to help your student learn sight words? Methods out there tend to be time-consuming, ineffective and boring — frustrating any parent who's just trying to help their child.
As a loving parent, you are concerned about your child's ability to succeed in school and, beyond school, in life. But if you don't take steps to help her succeed at spelling basic and common sight words, she may face a future with limited opportunities.  Will they be able to write a Thank You note? Get the job they want? Feel successful in life?   Or he might face ridicule from others who don't understand his challenges. Your worries are understandable.
For Educators
As an educator who teaches students with dyslexia and other learning disabilities, you too care deeply about your students' rate of progress. You want to make their journey as positive as possible, yet current methods are boring, tedious and not very effective.   Though you want to help these challenged students, you barely have enough time to focus on critical curriculum let alone see to their unique needs.
But without a method that really works, you might doubt your own skills, or feel like you've failed your students, as they embark upon a world without being able to spell common sight words. And why do a boring RED Letter method when you can offer your students something they will enjoy!
That's where See to Spell Sight Words flashcards come in.
Research has shown that those with dyslexia and other learning disabilities have processing weaknesses in the left hemisphere of the brain.
The "left brain" helps process language, spelling and memory, so when this area isn't working optimally, getting data from short-term into long-term memory becomes nearly impossible. The unique and proven approach of our See to Spell flashcards is to bypass the processing problems in the left brain and allow the words to find their way to long-term memory through a different route.
See to Spell utilizes effective, research-based memory strategies to get sight words to stick for the long term.
Most educational curricula use a left-brained approach to learning, which emphasizes repetition and rote memorization. For most students, this approach works just fine. But if your student has difficulty memorizing information with this left-brain approach, then learning can be really difficult and virtually useless.
Dyslexics and students with learning disabilities depend more on their right brain to learn than the average student does.
The right hemisphere of the brain assists with storing visual and photographic memories. See to Spell uses visual cues, such as color and images, so that sight words are stored as visual memory in the right brain. Over time, the word, and how it's spelled, transfers into long-term memory, and the child is on their way to mastering sight words.
For students who find traditional, left brain learning to be grueling and unsatisfying, this is a great discovery. It means that the more the right brain is engaged in the learning journey, the more quickly and easily they will learn.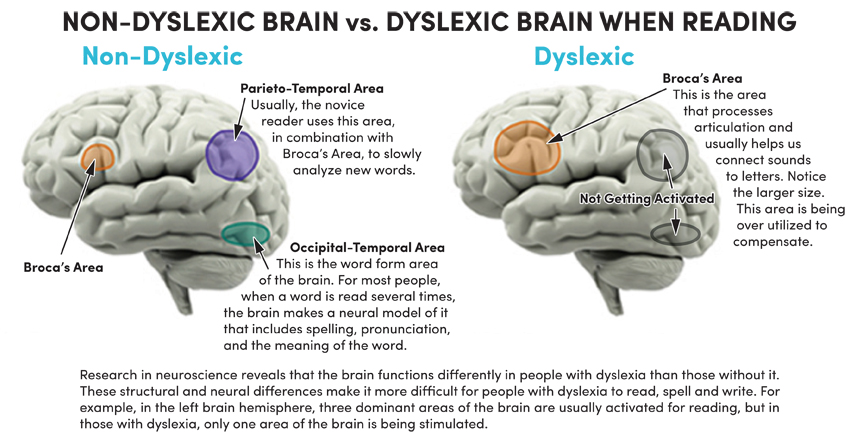 See to Spell flashcards work with the strengths of the right brain, more than traditional learning methods, and that makes memorizing faster and easier.
Inspired by the research, See to Spell flashcards cleverly integrate several important elements that play to the strengths of dyslexic and other challenged learners — their right brain. Each card has a unique, colorful, and engaging image embedded into all the typical tricky letters in the word.  There are also helpful letter patterns strategically repeated among the cards — like little girls on the A's and little boys on the O's — to aid memorization. An additional simple sentence on the card helps the student make a connection and retain the spelling of the word.
For less than the cost of a dinner for two you can have a lasting tool that everyone will love!
See to Spell Sight Words flashcards can help you save time and money as you help your child or student regain his confidence, improve his skills, and boost his ability to learn! Just as important: they're easier to work with and so much more effective than anything you've tried before!
See to Spell sight words are selected from the Dolch and Fry High Frequency Word Lists.
We've selected 129 common difficult words that most parents want their child to master and spell without having to rely on a spell check system. The words were picked from the Dolch and Fry High Frequency Word Lists and also coordinate with Level 3, 4, and 5 of the Barton Reading and Spelling Program. We also have plans to add more sight words in the near future!
We bring together all of the important elements to speed your child's memorization of sight words.
Try at No Risk! We proudly offer a 30-Day risk free money back guarantee
Students love them! Cards are fun and imaginative so students are motivated to spend time learning sight words
Easier to memorize. We include colorful and memorable images on all the typical tricky letters
Charming. We use only hand-drawn, full-color images that are drawn by a professional artist.
Unique images assist learning. Each sight word gets its own unique  and engaging image, closely linked to the shape of the letter, assisting long-term memory.
Additional memory hooks. Each card contains an intriguing, delightful mini-story that acts as a strong memory trigger and helps to anchor spelling recall.
Saves time. Practicing only 5 to 15 minutes per day will get results for most people.
Easier to see. Easier to remember. Larger than normal flashcard size (4in. x 6in.) provides a larger canvas for our images, and supports visual memory.
Built to last. Made with durable card stock with rounded corners and a glossy finish.
Helps students of all kinds. See to Spell flashcards help students with dyslexia, ADD/ADHD, and other learning disabilities, along with those on the autism spectrum.
For all ages. An incredible learning tool for ages 5 to adult. Students only need to master phonics prior to working with our flashcards.
Our mission is to help parents and educators shorten the learning curve and find the resources and tools they need to help their child or student with learning difficulties learn.
Shawn Denise Cunningham found herself tapped out and exhausted from the difficult, expensive and time-consuming job of finding learning methods that might actually help her dyslexic and ADHD daughter, Kylee, learn sight words. Determined to unlock the mystery, and after a tremendous amount of research, trial and error, they discovered the elements that really help students like Kylee memorize sight words. Excited with the system they had created, they knew they wanted to share the results with others in a similar boat, and help to ease the journey of anyone wanting to win the battle of spelling sight words.
But more than that, Shawn and Kylee want to provide a goldmine of learning tips and resources that help those with learning difficulties achieve the academic level they strive for.
Our mission includes giving back
We are also deeply committed to helping those who are financially challenged. We often donate sets to families and professionals of those that qualify for help. It's one way that we give back to the community that we are a part of!